Eastern Region
The eastern region of South Dakota has something for everyone.  There's the hustle and bustle of Sioux Falls, the refined calm of the National Music Museum, and the excitement of the Washington Pavilion of Arts and Sciences to lure you to the eastern region.
If you are in love with the outdoors and the hustle and bustle of city life, then the Eastern Region of South Dakota is meant for you.
When planning your trip to this region of the state, we definitely recommend you take time to visit the Sioux Falls, SD, which happens to be the state's largest city. Downtown Sioux Falls and Falls Park are some of the many attractions that make the city great. 
Outside of the Sioux Falls, this region of the state offers so many outdoor adventures on the prairie. Check out the popular Palisades State Park, enjoy a day out on the water on the Missouri River near Yankton, visit the homestead of the famous author Laura Ingalls Wilder in DeSmet.
Fishing and hunting are also extremely popular in this region. Check out our hunting section to learn more about hunting in South Dakota.
Find Things to do in Eastern South Dakota
The Eastern Region in South Dakota features millions of travelers every year. It features the largest city in the state in Sioux Falls, and offers excellent entertainment options throughout the region. Whether you are looking for something to do, a place to stay, an attraction, outdoor activities, or a nearby restaurant there are endless opportunities in the region. Take a peak at some of the many area hotspots below.
Great Faces. Great Places.
South Dakota is an incredibly unique state in that each region offers a completely different experience then the others. Check out each of the regions to see what each has to offer!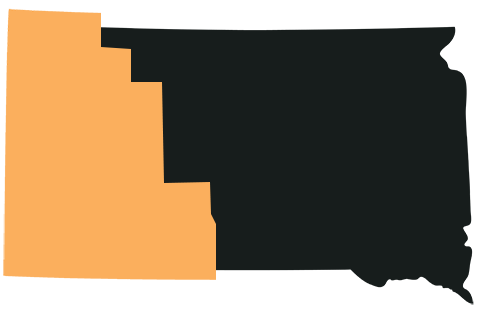 Western South Dakota
Featuring the Black Hills, Badlands, the Sturgis Rally. This region tends to be the most popular.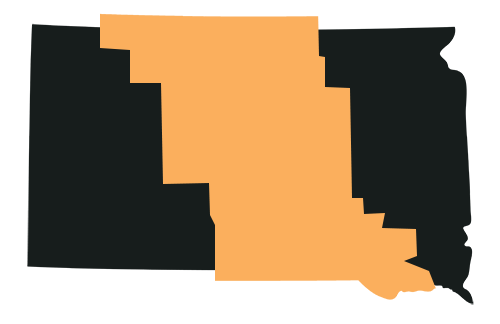 CENTRAL REGION
This region of South Dakota offers some of the best hunting and fishing in the entire central US.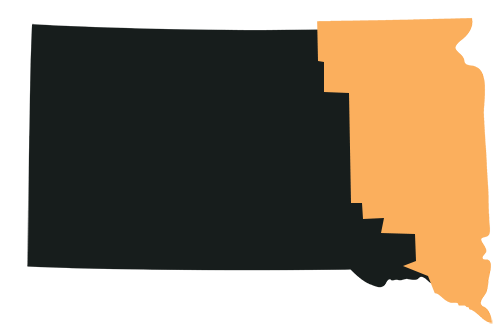 Eastern Region
The eastern region is home to the largest city in the state and provides visitors with a true "prairie" experience.