Bed and breakfasts in South Dakota are as diverse as the terrain and views offered across the state. South Dakota bed and breakfasts include historic properties, contemporary homes, working cattle ranches, and cozy log homes. Some are situated in secluded forests in the Black Hills, while others are located in cities, which provide multiple dining and entertainment options. No matter which option you choose or prefer, you will enjoy quality service and a delicious breakfast each morning!
Visitors choosing bed and breakfast accommodations can expect a more personal level of service, which can enhance your South Dakota vacation.  You are usually greeted personally at a bed and breakfast, beginning your stay on a positive note. Bed and breakfasts are typically family-owned, which means you'll have the chance to get to know some local South Dakotans during your stay.
Many bed and breakfasts have between four and ten rooms, and amenities vary, though most include a private bathroom.  Often, each room in a bed and breakfast is unique, decorated and outfitted in its own style.  Since bed and breakfasts handle a smaller volume of guests, they usually have higher quality mattresses and more comfortable beds as well. A TV and movies, as well as books and magazines, may be available for guests to read.  If you're looking to relax, there is often a porch or common area for socializing with other guests or the proprietors.
Bed and breakfast owners often, though not always, are also the chefs of the house, preparing breakfast for their guests.  Breakfasts can range from simple homemade food to a made to order spread, and may be shared around a communal table. Breakfasting with the owners and other guests can be a great time to glean tips and ideas on what to see and where to go.
If you're looking for a high level of personal service and the hospitality that local South Dakotans can offer, check out one of South Dakota's bed and breakfasts for a memorable experience.
Search for Bed & Breakfasts
Great Faces. Great Places.
South Dakota is an incredibly unique state in that each region offers a completely different experience then the others. Check out each of the regions to see what each has to offer!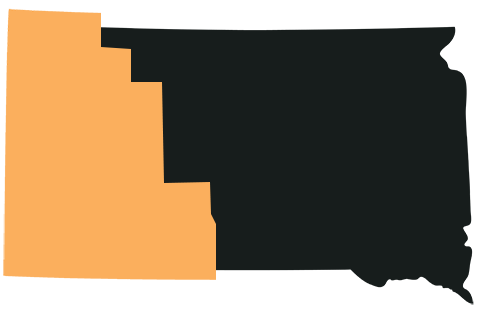 Western South Dakota
Featuring the Black Hills, Badlands, the Sturgis Rally. This region tends to be the most popular.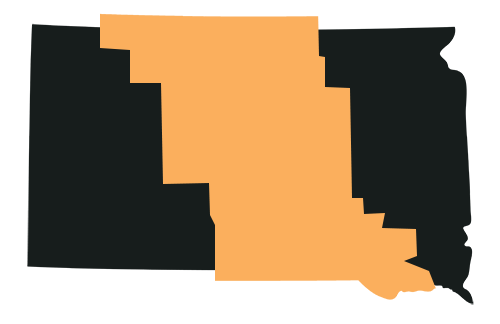 CENTRAL REGION
This region of South Dakota offers some of the best hunting and fishing in the entire central US.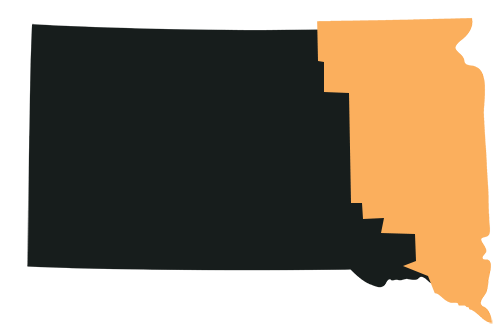 Eastern Region
The eastern region is home to the largest city in the state and provides visitors with a true "prairie" experience.