Central Region
South Dakota's Central Region has attractions that won't let you forget you're in the heart of South Dakota. The vast expanse of the open hunting grounds, the rushing waters of the Missouri River, and the majesty of the State Capitol Building in Pierre anchor residents to the land that is South Dakota.
South Dakota's central region is a stark contrast to the western region of the state. It is highlighted by the Missouri River and its vast recreation and fishing opportunities creating some of the best walleye fishing in the nation.  Further, the river and surrounding grasslands and sloughs create some of the best habitat for wing shooting in the United States.
It is this combined hunting and fishing that makes central South Dakota a sportsmen's mecca.  Waterfowl and upland birds both can be found here in record abundance.  Pheasants in the fall spring from fields and habitat while ducks and geese migrate and stay for extended periods of time.  And the fishing, up and down the entire river is endless.
Pierre, our state capitol can be found here as well as fishing haven Mobridge in the north and countless small towns throughout.  
For the avid sportsman who also enjoys peace and solitude, central South Dakota may be right where you find your little piece of heaven. 
Find Things to do in Central South Dakota
The Central Region in South Dakota has attractions that won't let you forget you're in the heart of South Dakota. From the amazing hunting and fishing, to the open waters of the Missouri River, this area of the state is every outdoor adverturers dream.
Great Faces. Great Places.
South Dakota is an incredibly unique state in that each region offers a completely different experience then the others. Check out each of the regions to see what each has to offer!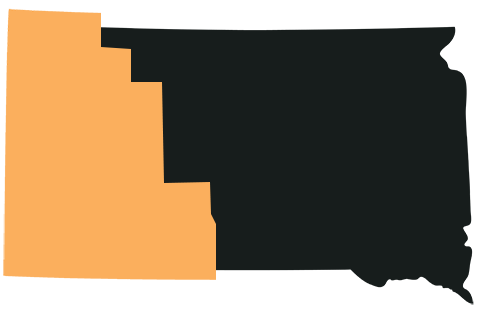 Western South Dakota
Featuring the Black Hills, Badlands, the Sturgis Rally. This region tends to be the most popular.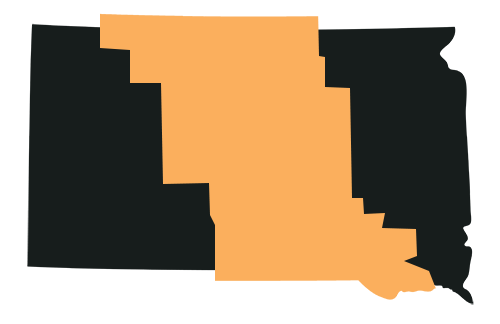 CENTRAL REGION
This region of South Dakota offers some of the best hunting and fishing in the entire central US.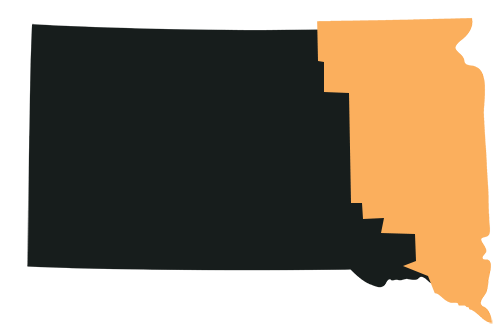 Eastern Region
The eastern region is home to the largest city in the state and provides visitors with a true "prairie" experience.