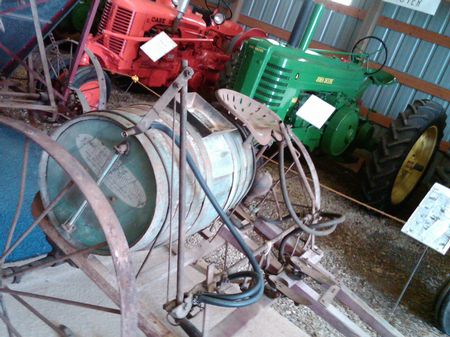 The South Dakota Tractor Museum in Kimball displays historic tractors and farm machinery to visitors. Because of the museum's unique and diverse collection of items, it is one of South Dakota's Great Places.
The museum is located south of Interstate 90 at exit 284. In addition to tractors, visitors will also find an old windmill, a barn filled with horse-driven equipment, an old jail cell and other antiques. The visitor center hosts a gift shop with homemade gifts and South Dakota souvenirs.
The main building houses classic tractors and pieces of machinery that have been restored. Local community members own many of the tractors on display. The photos inside the main building also help tell the history of South Dakota's agriculture.
The schoolhouse portion of the museum is an authentic one-room schoolhouse that was moved to the museum grounds in 2002. The building has its own heating, wash basin and about 30 school desks. The functioning blacksmith shop was also moved onto the grounds; it continues to operate, and visitors can watch demonstrations on the machinery.
The South DakotaTractor Museumis open during the summer months Monday through Saturday 9 a.m. – 5 p.m., and Sunday from 1-5 p.m.
To learn more about the museum, visit http://sdtractormuseum.home.comcast.net/~sdtractormuseum/.
— From a state Department of Tourism news release.