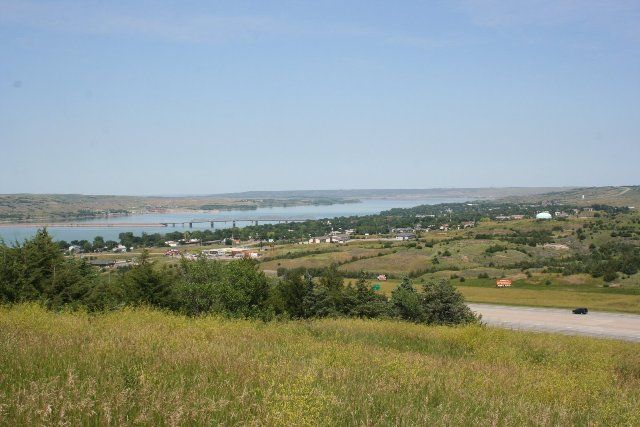 South Dakota has 13 interstate information centers for visitors to the state. The centers, which opened recently for the summer, are located at rest stops near the cities of Chamberlain, New Effington, Salem, Spearfish, Tilford, Valley Springs, Vermillion, Vivian, Wasta and Wilmot.
The information centers are some of the best places to find information about South Dakota. They are staffed by specially trained travel counselors and have racks full of brochures about every conceivable attraction in the state, along with maps and computer kiosks with road and weather information.
The information center near Chamberlain is especially worth visiting. It could be considered an attraction in its own right — making it probably the only rest stop that can claim such a distinction. What makes it so special is its location atop the bluffs of the Missouri River and the sweeping views of the river that the location provides, both from the center and from its walking trail.
The Chamberlain information center also is situated along the Lewis and Clark Trail and houses a Lewis and Clark Interpretive Center, where visitors can learn about the famous explorers' visit to the Chamberlain area and see a replica Lewis and Clark keelboat.
So the next time you get irritated about having to take so many restroom breaks for your family while you're driving across the state, take heart. If you stop at the right rest area, you could learn something that will enrich your visit to South Dakota.