Search for Golf Courses
The natural versatility of South Dakota's terrain provides golfers with spectacular scenery and lush grounds on which to enjoy their favorite pastime. The rolling prairies, majestic mountains, serene lakes and rivers, and jutting bluffs lend themselves to golfing experiences that are second to none. Whether you're planning a golf getaway at championship-caliber courses, or you just want to slip away for a leisurely morning at the driving range, the links of South Dakota are sure to delight.
More than 100 golf courses are sprinkled throughout the state's majestic landscapes. From duffer to pro, the varying levels of difficulty of South Dakota's courses will accommodate golfers of every skill level, and the reasonable green fees accommodate most any budget. The courses' flexible scheduling ensures that the greens will be available whenever you're ready to tee up. Perfect for family outings or solitary escapes, the greens of South Dakota provide fresh air and exercise, as well as the opportunity to soak in some breathtaking scenery.
The golf courses of South Dakota are pristine reflections of the region's natural beauty and landscapes, and exemplify the state's mission of ecosystem, wildlife, and history preservation. Regardless of which course you visit, the topography and geography of South Dakota make every hole an adventure.
Great Faces. Great Places.
South Dakota is an incredibly unique state in that each region offers a completely different experience then the others. Check out each of the regions to see what each has to offer!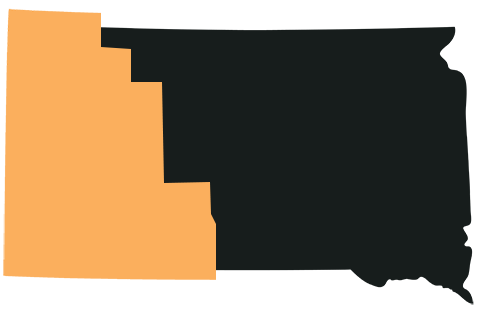 Western South Dakota
Featuring the Black Hills, Badlands, the Sturgis Rally. This region tends to be the most popular.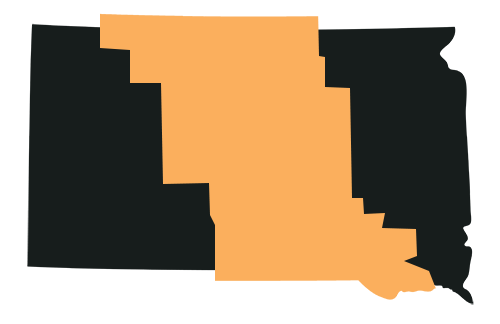 CENTRAL REGION
This region of South Dakota offers some of the best hunting and fishing in the entire central US.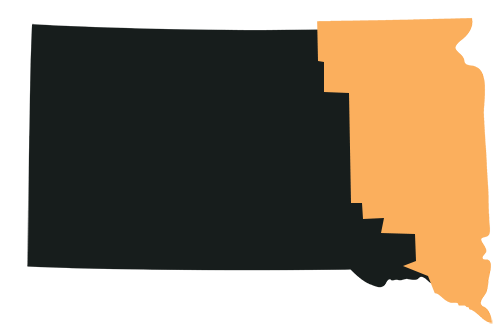 Eastern Region
The eastern region is home to the largest city in the state and provides visitors with a true "prairie" experience.