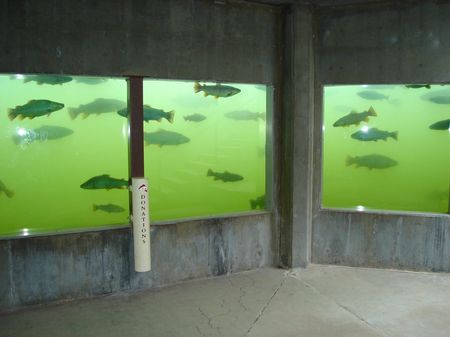 One of the neat places to visit in Spearfish is the D.C. Booth Historic National Fish Hatchery. My kids loved seeing the fish and feeding the ducks. It was a great way to keep them occupied for an hour or two.
Recently, I received the following news release about the hatchery's namesake. The release is part of the Office of Tourism's "Great Faces" series.
South Dakota's Great Faces: DeWitt Booth

PIERRE, S.D. -Dewitt Clinton (D.C.) Booth arrived in Spearfish, S. D., in July 1899, as the youngest superintendent in the U.S. Fishery Corps. During his 40 years of government service, Booth established the historic D.C. Booth Fish Hatchery in Spearfish, as well as hatcheries in other states and foreign countries, making him one of South Dakota's great faces.

Booth was born Aug. 5, 1893, and received his education from Colgate University in New York. He was the first Federal Fisheries Civil Service Employee and started his career at Cape Vincent, N.Y., and continued with assignments at Woods Hole, Mass., and Leadville, Colo., before moving to Spearfish.

While under primitive conditions at Spearfish, Booth established the Yellowstone hatchery in Yellowstone National Park. Booth harvested, shipped and stocked millions of eggs from the Yellowstone stocks and introduced new species of trout to South Dakota over a 10-year period. He fought for new programs throughout his career, tried new ideas, trained culturists and expanded fishing opportunities.

Booth retired from the hatchery in 1933. A home built by Booth still stands on the grounds. The D.C. Booth History Fish Hatchery is open from mid-May to mid-September, and no fee is required to tour the hatchery.