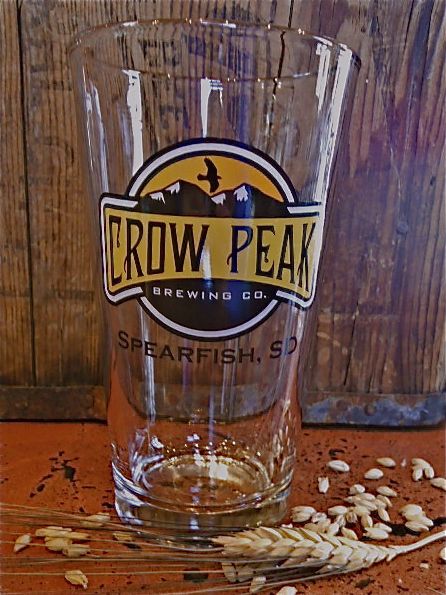 South Dakota beer lovers have not had a brew to call their own since 1942, when the last commercial brewery in the state, Dakota Brewery in Huron, closed down. By "commercial brewery," I mean one that produces cans or bottles for distribution at retail outlets away from the brewery.
That all changed in recent months with the distribution of Crow Peak beer, from Crow Peak Brewing Co. in Spearfish (the name comes from a Black Hills peak near the city).
I had the luck of stumbling across Crow Peak's distribution plans two years ago while I was researching a news story about breweries in the state. Ever since then, I've been watching for Crow Peak beer on the shelves of my neighborhood grocery store's alcohol section.
Sunday, the wait ended. I was thrilled when I saw Crow Peak's 11th Hour IPA and Pile 'o Dirt Porter on the shelves next to all the other craft beers. I bought a six-pack of the IPA and have been enjoying it immensely.
Crow Peak sells its beer in cans, which I believe puts it at the forefront of a growing trend of brewers affirming that a can protects the quality of the beer better than a bottle (it has to do with light and air, I think, but I'm no expert). The Crow Peak can designs are really neat — they have sort of a funky '70s feel with a modern twist.
The beer is complex and flavorful and is, therefore, probably not going to appeal to everyone. But I think those who love craft beer will be surprised to find that some very high-quality brews are available from a brewery right here in South Dakota. The price is a bit higher than the other craft beers I usually buy, but I think it's more than worth the price to support a South Dakota brewery and get a beer that I know is brewed fresh within a half-day's driving distance of where I live.
I'm not sure how far Crow Peak's distribution effort has spread, but I hope South Dakotans and tourists will look for the beer at locations throughout the state. If Crow Peak is successful, perhaps more South Dakota breweries will spring up and revive the state's long-dormant tradition of brewing.